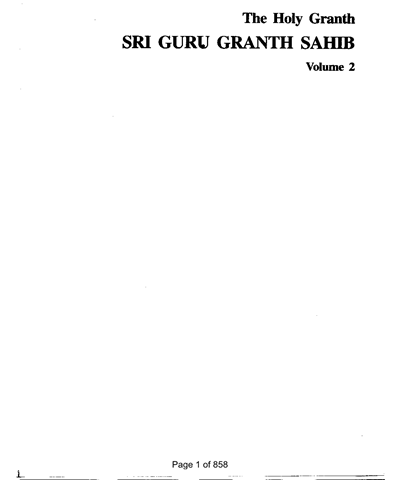 The Holy Granth Sri Guru Granth Sahib Volume 2
Language : English
Total Download : 382
Share this Book.....
About Books
---
The Holy Granth is an epic of spiritual odyssey of the True, The Good and the Beautiful. Sri Guru Granth Sahib is truly a unique confluence of many and diverse streams of thoughts
About Author
---
Kartar Singh Duggal was an Indian writer who wrote in Punjabi, Urdu, Hindi, and English. His works include short stories, novels, dramas and plays. His works have been translated into Indian and foreign languages. He has served as Director, All India Radio. He was awarded the Padma Bhushan by Government of India in 1988.[3] In 2007, he was awarded the Sahitya Akademi Fellowship, the highest honour given by Sahitya Akademi, India's National Academy of Letters.