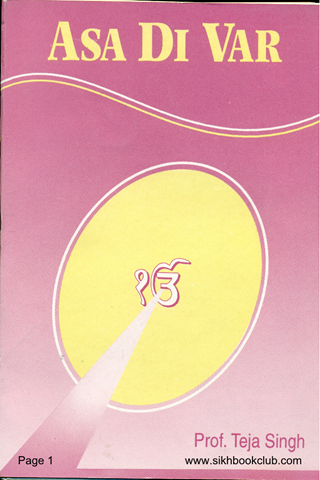 Asa Di Var Sodhi By Teja Singh
Language : English
Total Download : 301
3
Share this Book.....
About Books
---
A VAR or ode is a heroic measure famous in the Punjab. A land of War and heroes With the large though unified scope of its theme iimd the wide and thrilling sweep of its music. this form of lyric is best suited to rouse the martial spirit in men and steel them in the face of danger.
About Author
---
Professor Teja Singh teacher, scholar and translator of the Sikh sacred texts. He wrote in collaboration with Dr Ganda Singh A Short history of the Sikhs ( 1950). Some of his renderings of the holy texts such as japji sahib, Asa ki Var and Sukhmani had established themselves as classics. A scholarly work in Punjabi was Sri Guru Granth Sahib vich Shabadantik Lagan Matran de Gujhe Bhed .