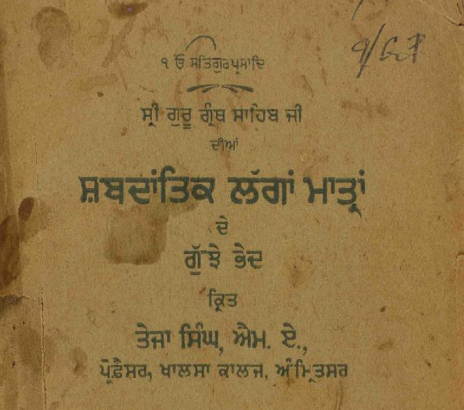 Shri Guru Granth Sahib Ji Dian Shabdantik Lgga Matra
Language : English
Total Download : 444
4.4
Share this Book.....
About Books
---
Shri Guru Granth Sahib Ji Dian Shabdantik Lgga Matra
About Author
---
Professor Teja Singh teacher, scholar and translator of the Sikh sacred texts. He wrote in collaboration with Dr Ganda Singh A Short history of the Sikhs ( 1950). Some of his renderings of the holy texts such as japji sahib, Asa ki Var and Sukhmani had established themselves as classics. A scholarly work in Punjabi was Sri Guru Granth Sahib vich Shabadantik Lagan Matran de Gujhe Bhed .