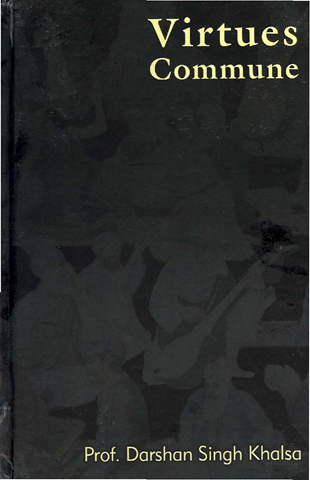 Virtues Commune
Language : English
Total Download : 187
2.65625
Share this Book.....
About Books
---
Prof. Sahib has clarified that Guru Sahiban had no grudges against any religion by giving appropriate example from the history and Guru Granth Sahib.
About Author
---
Prof. Darshan Singh Khalsa his title when in seva at Shri Akal Takhat is a well known Sikh Kirtani, lecturer (katha performer) and a prolific author. An ex-Jathedar of the Shri Akal Takhat Sahib . The Sangat usually refers to him as professor due to his teaching style of the Guru Granth Sahib ji. He is a strong supporter of the Guru Granth Sahib as the only Guru (spiritual guide) of the Sikhs and does not support the idea of any other Granth being given the same stage or prominence as the Sikh holy Granth.
Relative Books
---
Language : Punjabi