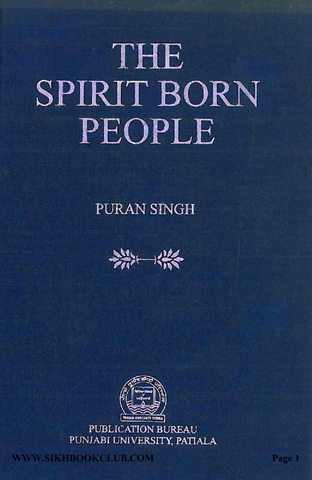 The Spirit Born People
Language : English
Total Download : 501
Share this Book.....
About Books
---
The Form Beautiful appearing once rarely in ages, and fascinating the disciple-consciousness and vanishing in the eternal background of the spiritual inner Infinite, is the Guru Beautiful, the Bridegroom; the disciple-consciousness thenceforward restless without that presence or the sense of that presence is "THE SPIRIT BORN PEOPLE"- or the Brides.
About Author
---
Professor Puran Singh was a Punjabi poet, scientist and mystic. He composed three volumes of Punjabi Poetry : Khule Maidan , Khule Ghund and Khule Asmani Rang. His poetry was composed in free verse and explored the experience of villagers, peasants and the poor.Among his prose writing published works are The Book of Ten Masters,The Spirit Born People,Swami Rama in English and Khulle Lekh in Punjabi and Kanya Daan te hor Lekh in Hindi.