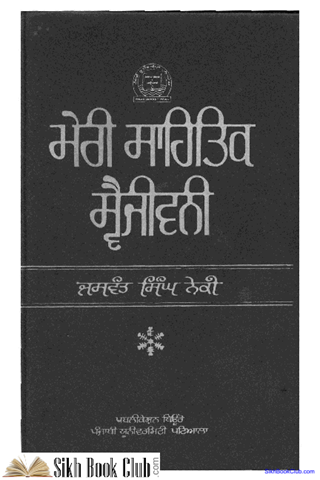 Meri Sahitik Swe Jivani
Book ID : 3999
Language : Punjabi
Total Download : 262
Share this Book.....
About Book
---
A brief description about the literary Autobiography of Dr Jaswant Singh Neki
About Author
---
Jaswant Singh Neki was a leading Indian Sikh scholar, significant neo-Metaphysical Punjabi language poet and former Director of PGI Chandigarh and Head of the Psychiatry Department at All India Institute of Medical Sciences (AIIMS), Delhi. As a poet he is most known for his poetry collections, Asle to Ohle Tak (Illusion and Reality, 1955) and autobiographical, Koi Naon Na Jane Mera (2000). He was awarded the Sahitya Akademi Award in Punjabi in 1979 for his work, Karuna Di Chuh Ton Magron.
Review
---
This is an amazing book filled with short stories from the life of Dr. Neki. It covers his childhood, student time, medical practitioner as well as about his political and Sikhism related activities. I have read a few of his books and it is one of my favorites. It is a short book and is very absorbing. This book published by Punjabi University but has been out of print for some time. This probably is the only copy online. - Amarpal

By Amarpal Singh Khanna on 2/12/2019

This is an amazing book filled with short stories from the life of Dr. Neki. It covers his childhood, student time, medical practitioner as well as about his political and Sikhism related activities. I have read a few of his books and it is one of my favorites. It is a short book and is very absorbing. This book published by Punjabi University but has been out of print for some time. This probably is the only copy online. - Amarpal

By Amarpal Singh Khanna on 2/12/2019