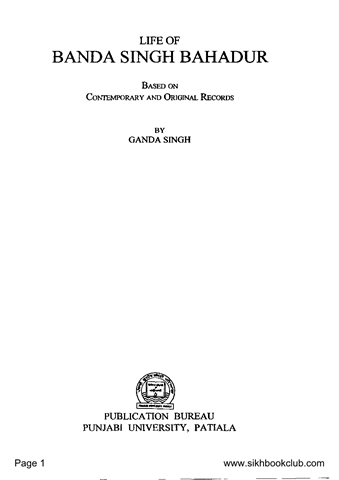 Life Of Banda Singh Bahadur
Language : English
Total Download : 286
4.0625
Share this Book.....
About Books
---
The life-history of Banda Singh has suffered the most at their hands under wrong notions. He has been slandered for and accused of things of which he was never guilty.
About Author
---
Dr. Ganda Singh was a prolific Punjabi historian. In addition to scores of research papers, booklets and pamphlets, he published over two dozen full-length volumes of high historical value.[2]