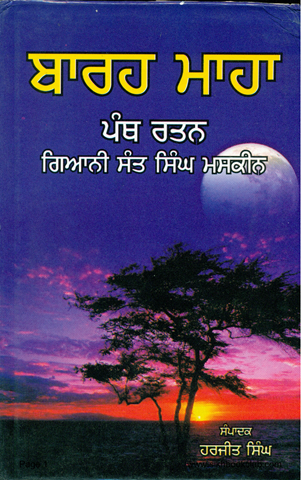 Barah Maha
Language : Punjabi
Total Download : 1254
Share this Book.....
About Books
---
Barah Maha shows the emotions and yearnings of the human heart as expressed in terms of the changing moods of Nature over the twelve months of the year. In this book Bhai Sahib tells the mood of nature in each particular month (of the Indian calendar) that depicts the inner agony of the human heart. In Punjabi, Guru Nanak's Barah Maha in the measure Tukhari is not only the oldest composition belonging to this genre but also the first in which the theme of love poetry has been transformed into that of spiritual import. He made the human soul the protagonist which suffers in the cesspool of transmigration as a result of its separation from the Supreme Soul.
This is followed by Guru Arjan Dev's Barah Maha. It is Guru Arjan's calendar poem in the measure Majh included in the Guru Granth Sahib. The opening verse of the composition presents the binary theme of the poem: the factual situation of the human soul's separation from the Divine Soul and its quest for union with him. So Bhai Sahib explains the Bara Maha in this book. This E-book is available in Sikhbookclub.com. You can download Ebook For personal reading and enlightenment.
About Author
---
Giani Sant Singh Ji Maskeen was born in 1934 at Pakistan to father Kartar Singh and mother Ram Kaur. He authored more than a dozen books. Some of his famous books includes Guru Chintan, Ras Dhara, Amrit Manthan, Ratnagar and Shabad Guru.He was given the title of Panth Ratan for his services to mankind through the message of Gurbani.